Sleepwise Sleep Clinics and Therapy
Sleepwise provides professional sleep therapy services and advice, including clinics, one-to-one appointments, self-help products, CDs, articles and free products. Keywords: sleep clinic, sleep apnea, pure sleep, sleep experts, sleep depot, sit and sleep, sleep matters, sleep therapist, sleep management, sleep products, sleep help, sleep consultancy, sleep workshop, coaching, training, CPD.

Sleep & Stress
Consultants
since
1999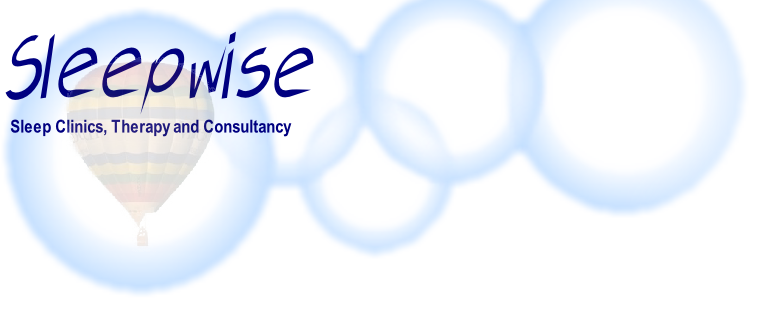 THOUGHTS
Bad Dreams & Nightmares
If you are suffering from bad dreams then we would normally suggest that you seek help from a professional sleep therapist who will help you understand why you are having these dreams and resolve the associated emotional issues. Past traumas and emotional issues often re-emerge at night, and can be from incidents long since forgotten but recalled by the sub-conscious when in the dream state.
Once bad dreams and symptoms of sleep deprivation start, the emotional issues from the night-time can creep into the day-time, causing a downward spiral of emotional vulnerability. Your sleep therapist can help you stop this downward spiral. For dream analysis go to our Dreams page.
Both your body and mind need rest. For the average person this is 7 to 8 hours per day. Some sleeping medications will 'knock you out' giving you excellent body rest, but you may not get enough REM sleep so you awake feeling mentally exhausted or emotionally 'fragile'. Dealing with the reasons why you are having the dreams is better than simply treating the symptoms of those dreams.
Before seeing a sleep therapist you may wish to try and deal with your sleep deficit yourself, either by improving your night-time sleep or getting power naps during the day. If you feel that you would like to try a self-help sleep supplement there are a number available that could help. The ones we suggest are on the right. These are natural supplements that are designed to prepare and optimise your body and mind for sleep.
It should be noted that the suggested supplements on the right have a good success rate but are not effective for everyone. We suggest that you try one for two to four weeks and if not effective try a different one. Although very rare, if you get any abreactions stop taking immediately.
Stress & Anxiety Worries and Thoughts
If stress or anxiety is disrupting your sleep then you will most likely know the cause. This means that your sleep therapist will be able to help you deal with the symptoms of the stress or anxiety and possible help or advise you on how to reduce or eliminate the cause. You can also get more specific advice on our Anxiety page.
As mentioned above, you may be suffering from sleep deprivation, and the emotional issues caused by the sleep deprivation can creep into the day-time causing a downward spiral of emotional vulnerability, which can include anger, depression and irrational outbursts. Your sleep therapist can help you stop this downward spiral, but if you want to take action yourself we suggest you try the 'Bach Rescue Night' supplement, which is specifically formulated for stress and anxiety related sleep problems.
Please Note:
Our suggested self-help solutions should not contradict the advice given by medical professionals or professional sleep therapists, and we always suggest that you discuss any health concerns you may have with them to ensure that your sleep problems are not related to a health condition requiring medical treatment.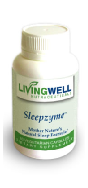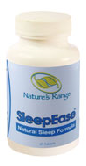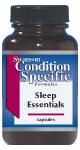 15% Discount from Health Monthly
Click here & search for
"bach"
45% Discount from Health Monthly
Click here & search for
"sleep essentials"