Sleepwise Sleep Clinics and Therapy
Sleepwise provides professional sleep therapy services and advice, including clinics, one-to-one appointments, self-help products, CDs, articles and free products. Keywords: sleep clinic, sleep apnea, pure sleep, sleep experts, sleep depot, sit and sleep, sleep matters, sleep therapist, sleep management, sleep products, sleep help, sleep consultancy, sleep workshop, coaching, training, CPD.

Sleep & Stress
Consultants
since
1999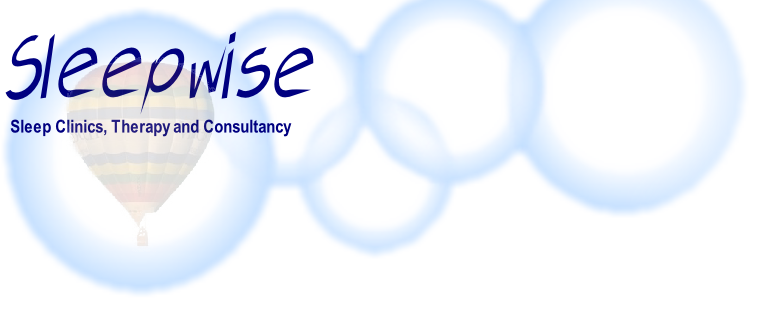 Arranging an appointment with an Associate Therapist
We have a Resister of Associate Professional Therapists
These Therapists are located throughout the UK and we encourage you to contact them directly to arrange an appointment. Each of these therapists is an independent provider so not employed by or in any way controlled by Sleepwise.
We have undertaken basic checks with regard to qualifications, experience and insurance, however Sleepwise can take no responsibility for the actions, advice, opinions or recommendations offered.