Sleepwise Sleep Clinics and Therapy
Sleepwise provides professional sleep therapy services and advice, including clinics, one-to-one appointments, self-help products, CDs, articles and free products. Keywords: sleep clinic, sleep apnea, pure sleep, sleep experts, sleep depot, sit and sleep, sleep matters, sleep therapist, sleep management, sleep products, sleep help, sleep consultancy, sleep workshop, coaching, training, CPD.

Sleep & Stress
Consultants
since
1999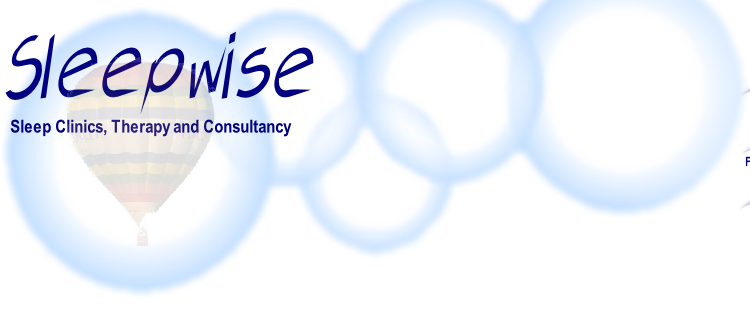 Arranging an appointment with a Sleepwise Sleep Therapist
Sleepwise is based in Gloucestershire so if you are lucky enough to live local to Gloucestershire and surrounding areas then a Therapist should be able to travel to you. You can also arrange an appointment at a therapy centre in Cheltenham.
If you are booking an appointment at a Cheltenham therapy centre and travelling a long distance, then you may wish to arrange accommodation in Cheltenham. We cannot arrange this for you, however you may find suitable accommodation at http://www.hotelsandguesthouses.net
It may be possible to arrange for a Sleepwise Sleep Therapist to travel to you if you are outside of our normal travel zone.
First appointment is normally 2 hours
All other standard appointments are normally 1.5 hours
Intensive appointments are normally 3.5 hours - ideal for people who wish to travel to Cheltenham
Travel costs and travel time in excess of 30 miles / 45 mins per appointment will be charged for.
To arrange an appointment
Telephone: 01452 521008
Email: appointments@sleepwise.co.uk