Sleepwise Sleep Clinics and Therapy
Sleepwise provides professional sleep therapy services and advice, including clinics, one-to-one appointments, self-help products, CDs, articles and free products. Keywords: sleep clinic, sleep apnea, pure sleep, sleep experts, sleep depot, sit and sleep, sleep matters, sleep therapist, sleep management, sleep products, sleep help, sleep consultancy, sleep workshop, coaching, training, CPD.

Sleep & Stress
Consultants
since
1999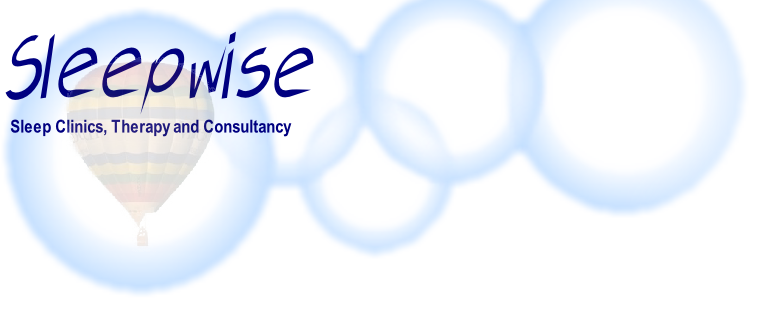 MY BRAIN KEEPS ME AWAKE
Can't Get to Sleep
If you cannot fall asleep and you are confident that you have no stress or anxiety issues that are playing on your mind, then you may need to look at the many other factors that could be keeping your conscious mind active. Your Sleep Therapist will be able to help you analyse these and suggest ways in which you could minimise their influence on your sleep preparations.
For example, the following are all known to influence the ability to get to sleep, with the most common at the top:
Eating / drinking too much too close to bedtime

Eating / drinking the wrong food / drink too close to bedtime

Exercising too close to bedtime

Prescription drugs

Supplements taken at the wrong time

Daytime naps

Uncomfortable bed

Noise

Light

Temperature

Poor sleep environment

Electromagnetic sensitivity
Sometimes, even when the cause has been removed, getting to sleep can be difficult, as the problem has become habitual. If you have considered all of the above and suspect that this is the case then using one of the sleep supplements on the right could be the answer.
It should be noted that the suggested supplements on the right have a good success rate but are not effective for everyone. We suggest that you try one for two to four weeks and if not effective try a different one. Although very rare, if you get any abreactions stop taking immediately.
I Wake During the Night
If you wake up in the early hours you should not be too concerned. Studies have shown this to be perfectly normal and something our ancestors did during the long nights. Just find a way to make use of this time. However, if after being awake for say an hour you cannot get back to sleep, so you are not getting your correct amount of nigh-time sleep (the average person need 7 to 8 hours) you may have a problem that needs to be resolved.
If you are woken by stress or anxiety thoughts then you may need help dealing with them. A good first aid measure is the 'Bach Rescue Night' supplement, which is specifically formulated for stress and anxiety related sleep problems.
If you are not aware of why you have woken up then it maybe that you have had a dream that has caused you to wake which you don't remember. It might be caused by an environmental issue, such as a regular noise that you are not consciously aware of, but you sub-conscious mind reacts to. It may have become habitual and the original cause long since gone.
Waking during the night and not being able to get back to sleep is very common. It can also take time, even with the help of a professional Sleep Therapist to resolve.
Please Note:
Our suggested self-help solutions should not contradict the advice given by medical professionals or professional sleep therapists, and we always suggest that you discuss any health concerns you may have with them to ensure that your sleep problems are not related to a health condition requiring medical treatment.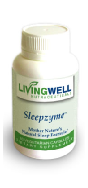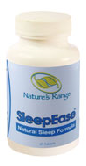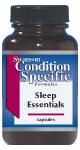 45% Discount from Health Monthly
Click here & search for
"sleep essentials"


15% Discount from Health Monthly
Click here & search for
"bach"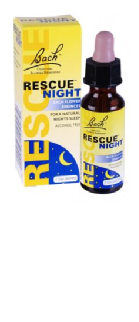 What Can You Do When You Can't Get Back To Sleep