Sleepwise Sleep Clinics and Therapy
Sleepwise provides professional sleep therapy services and advice, including clinics, one-to-one appointments, self-help products, CDs, articles and free products. Keywords: sleep clinic, sleep apnea, pure sleep, sleep experts, sleep depot, sit and sleep, sleep matters, sleep therapist, sleep management, sleep products, sleep help, sleep consultancy, sleep workshop, coaching, training, CPD.

Sleep & Stress
Consultants
since
1999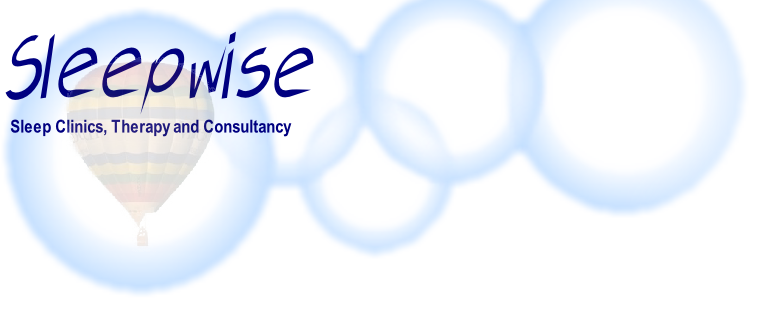 EYES & EYESIGHT PROBLEMS
Light and Dark
If your bedroom is too light then getting to sleep can be a problem. We suggest fitting blackout curtains or curtains that are dense enough to block out at least 90% of the light.
If you don't like the dark but have problems sleeping when it's too light, you may need to purchase plug-in night lights that illuminate at floor level with a soft glow, rather than leaving lights on around the house.
Tired Eyes
If you suffer from hot tired eyes there are a number of eye masks that can help you cool your eye and get to sleep. The gel type can be put in the fridge to cool and the magnetic type use magnet therapy to reduce swelling and inflammation around the eyes. Magnetic eye masks are also very good if suffering from a migraine.
Presbyopia or Reading Problems
Many people express their frustration as their eyes suffer from age related problems, especially the need for reading glasses. Indeed it is common for people to stop reading altogether as the need for reading glasses increases, especially at bed time. We recommend reading as a pre-sleep activity as it conditions the mind ready for sleep. The Cambridge Institute for Better Vision has developed a method that when practiced for 6 minutes per day can halt or even reverse presbyopia.
We also recommend drinking plenty of blueberry juice, known as 'vision fruit' in japan, Blueberries are renowned for their ability to help maintain healthy eyesight. The high levels of anthocyanin in blueberries provide natural protection against ARMD, age-related macular degeneration... the primary cause of vision loss as we age.
Please Note:
Our suggested self-help solutions should not contradict the advice given by medical professionals or professional sleep therapists, and we always suggest that you discuss any health concerns you may have with them to ensure that your sleep problems are not related to a health condition requiring medical treatment.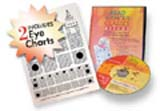 Developed by Dr. Ray Gottlieb and produced by Martin Sussman, this is the only method directly targeted to reverse presbyopia, or middle age sight.