Sleepwise Sleep Clinics and Therapy
Sleepwise provides professional sleep therapy services and advice, including clinics, one-to-one appointments, self-help products, CDs, articles and free products. Keywords: sleep clinic, sleep apnea, pure sleep, sleep experts, sleep depot, sit and sleep, sleep matters, sleep therapist, sleep management, sleep products, sleep help, sleep consultancy, sleep workshop, coaching, training, CPD.

Sleep & Stress
Consultants
since
1999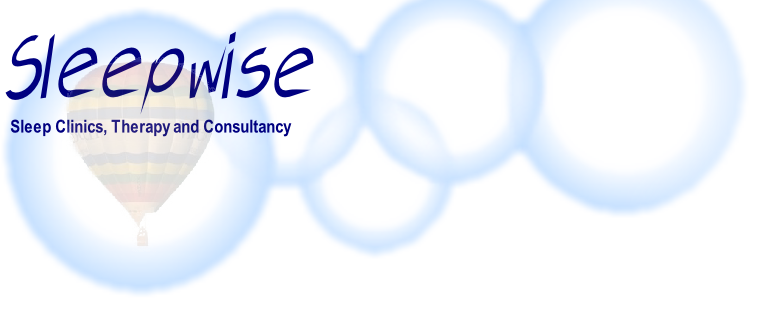 TINNITUS
We are often asked for our advice on sleep problems caused by tinnitus. It is important that you discuss your tinnitus with your doctor as some forms of tinnitus are caused by hypertension, inflammation or an infection in the ear.
Where your tinnitus is the result of damage to the ear, your sleep therapist may be able to use hypnotherapy to help you ignore the tinnitus, or recommend a hypnotherapist who can do this for you.
Zinc deficiency is commonly associated with tinnitus and other kinds of hearing loss such as sensorineural. Eating spinach and other foods containing high levels of zinc can be very useful treating and reducing the effects of tinnitus. Other excellent sources of zinc include brussel sprouts, cucumbers, string beans, endives, peas, prunes and asparagus.
The supplement Ginkgo Biloba has also been found to be useful in lowering the distress tinnitus causes.
Reducing your stress is important. Stress and anxiety has been found to make tinnitus worse. So discussing stress reduction techniques with your Sleep Therapist and learning effective relaxation and stress management routines can be very effective in minimising the discomfort.
Many musicians find themselves the victims of tinnitus, so the very source of their income and often their greatest pleasure becomes threatened. Anger, depression and worse are often the result. Canadian jazz pianist Paul Tobey reduced his tinnitus enough so he could get on with his life. He has produced information, audios and guides to help you do the same. Click here for more info.
Things to Avoid
If your tinnitus is annoying you there are herbs, medicines and other foods and drinks your doctor or complementary therapist will normally advise you to limit or avoid, such as aspirin, caffeine, cinchona, black haw and uva ursi.
You will also normally be advised to cut down or avoid alcohol, smoking and caffeine in combination, as they can make your tinnitus worse. You should minimise your salt intake as salt can cause fluid to build up in the ears making your tinnitus worse.
Please Note:
Our suggested self-help solutions should not contradict the advice given by medical professionals or professional sleep therapists, and we always suggest that you discuss any health concerns you may have with them to ensure that your sleep problems are not related to a health condition requiring medical treatment.

45% Discount from Health Monthly
Click here & search for
"ginkgo"

Up to 60% Discount from Health Monthly
Click here & search for
"zinc"