Sleepwise Sleep Clinics and Therapy
Sleepwise provides professional sleep therapy services and advice, including clinics, one-to-one appointments, self-help products, CDs, articles and free products. Keywords: sleep clinic, sleep apnea, pure sleep, sleep experts, sleep depot, sit and sleep, sleep matters, sleep therapist, sleep management, sleep products, sleep help, sleep consultancy, sleep workshop, coaching, training, CPD.

Sleep & Stress
Consultants
since
1999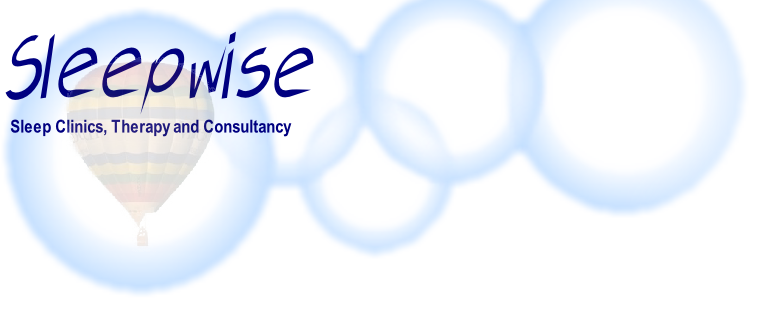 SUGGEST A THERAPIST
We are always looking for new good therapists to be included on our Sleepwise Associate Register. If you have used a therapist who has helped you resolve or reduce your sleep problems we would like to offer them a place on our Register.
We value personal recommendation and we will contact the therapist simply saying that one of their clients has recommended them to Sleepwise. Please complete the form below so we can contact them. This information will be used once only and will not be kept on file.