Sleepwise Sleep Clinics and Therapy
Sleepwise provides professional sleep therapy services and advice, including clinics, one-to-one appointments, self-help products, CDs, articles and free products. Keywords: sleep clinic, sleep apnea, pure sleep, sleep experts, sleep depot, sit and sleep, sleep matters, sleep therapist, sleep management, sleep products, sleep help, sleep consultancy, sleep workshop, coaching, training, CPD.

Sleep & Stress
Consultants
since
1999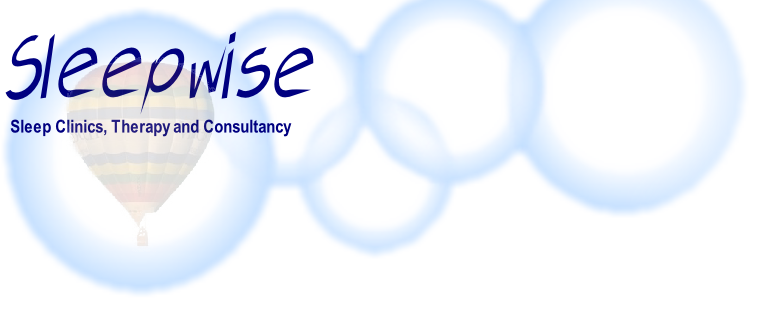 TELL A FRIEND
If you think that this web site could be of use to friends, family or colleagues, please let them know we exist.
Despite spending a lot of money on marketing and promotion we can only reach a small percentage of people who could benefit from our help and advice. We try and offer as much free information as possible so we need to keep web site running costs as low as possible. Word of mouth recommendation will help us do this.
Thank you.