Corporate stress management, employee risk management, employee consultations and surveys, stress audits. Training, coaching and mentoring, training assessment, coping skills, anxiety management, competency.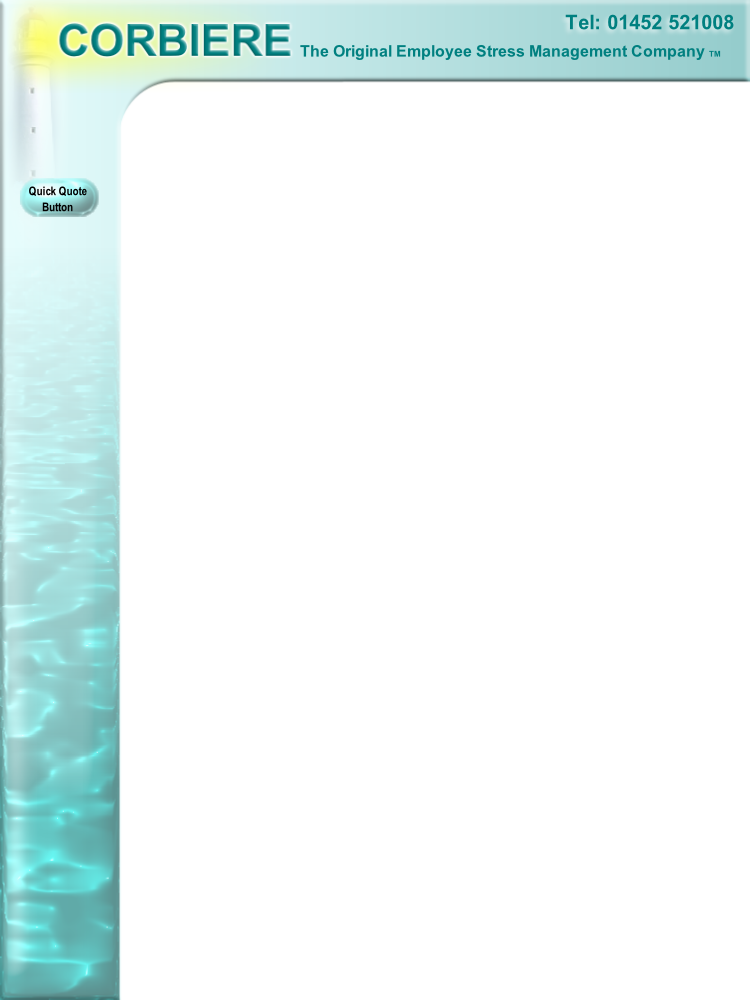 Offsite Links for Personal Stress Issues
Personal: Everything Working To Plan?
If your stress reduction programme is not producing the results you expected maybe you need an experienced fresh pair of eyes to look at what you are doing.
We offer confidential stress management system audits undertaken by a professional qualified and experienced corporate stress manager who is also a qualified and experienced management systems lead auditor.
We can examine individual projects, individual departments, local sites or your whole organisation. We will talk confidentially with your liaison / project manager and proved a confidential report on our findings.
Phone now for a confidential chat about your needs - 01452 521008
Or email associates@ the-stress.co.uk
Role Stress Audits
If you are concerned that a particular role, job or position is causing post holders to become stressed yet have reason to believe that this is more to do with the individual than the role itself, we can offer the services of a professional qualified and experienced stress manager.
The stress manager will have qualifications and experience in both corporate and personal stress management, and will be able to give you a clearer idea of the problems involved, the risks involved and offer you potential courses of action to help you resolve the situation.
Phone now for a confidential chat about your needs - 01452 521008
Or email associates@ the-stress.co.uk