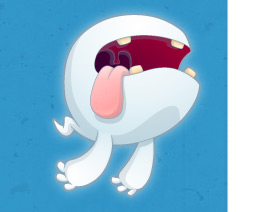 Here you can find a list of my previous work in a professional background.
I am currently available for work, if you wish to see my CV or discuss a project with me please send me an email.
All work depicted here is owned by the respective employers unless stated otherwise.

Apptoyz:
Title: Contracted Designer and later full-time Senior Designer


























Apptoyz create a variety of physical toys that work together with apps that run on smartphones and media tablets

I worked with Apptoyz on a number of game applications ranging from 'gun' games and arcade classics, to fishing simulators and virtual pets. During these projects I was responsible for a number of tasks from initial concept and gameplay design, to final asset creation, UI & HUD design, animation and level design in both 2D and 3D.

Alongside the apps production I was also responsible for creating concepts for product pitches, GDDs and wireframes to be presented to third party companies and license hodlers such as Lucas Arts, Mr Men, TMNT, Disney, Marvel and Sanrio. I also created animated idents for TV advertising, printed design layout for assorted retail catalogues and graphical assets for web as well as a couple of physical product concepts. I was also responsible for liasing with third party clients such as Disney in regards to branding and style consistency as well as gameplay concepts and planning.




Hubz Ltd / Vizwoz.com:
Title: Senior Designer & Animator










Vizwoz is a Flash based, online virtual world for children aimed 11-14. On the site, users could play a variety of arcade style games, buy virtual items to dress up their 'avatar' or decorate their virtual rooms, chat to firends, complete 'quests' and take part in quizzes & virtual fashion shows.

I was responsible for a number of tasks, including producing new virtual goods to be released up to twice a week, game and quest design, graphics to back editorial content and production of third party ad campaigns from the likes of Boomerang, Disney XD and Toxic Magazine.

During my time working on Vizwoz.com I worked closely with a range of other departments including editorial, community management, moderation, developers and other designers.




School Stickers / MyStickers.co.uk:
Title: Designer





MyStickers.co.uk is a website for children at school where they can register stickers earnt for good work and behavior to earn virtual points and rewards or even real life prizes. Users could unlock short and educational games, dress their 'MyBuddy' with a range of clothes & accesories and select animated scenery for their MyBuddy to live in.

Whilst at MyStickers I worked closely with other designers and development teams on virtual content, animated scenery and a series of simple Flash games with an educational edge.



Other:









I have also worked on a variety of other projects including Google's Android s2 vinyl series, t-shirt designs for teefury.com and tokyotoystore.co.uk, flash graphic works for gambling apps with zukido.com and graphics packs for Chocolate Soop's Stikalicious app.

I have also had the great opportuny to take part in over 30 group exhibitions across the globe and organised my own in 2008 entitled 'Limited Edition' where artists around the globe donated artwork to raise money for endanged species. I have been published 3 times and recently have had my first vinyl toy produced in Patch Together's 'Floxy' mini series.