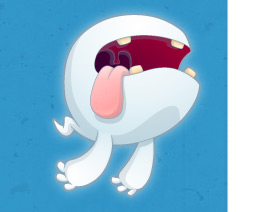 Welcome to the digital portfolio of Olly Klinkenberg aka Okkle.

I'm a UK based artist, illustrator, animator and games designer with a penchant for character and creature design. Currently based in the West Midlands, I have over 5 years experience in the industry working on a wide range of projects.

Professionally I have been predominantly working in games design, an area I love. Gaining experience in iOS and Android app production, educational media, virtual worlds, social media and advertising campaigns aimed at a variety of audiences young and old. During these projects I have worked closely with many departments from developement, editorial, product design, marketing, community management and other design teams. I have also liased with large clients such as Disney, working with their in-house teams to create a product in keeping with their branding and style guides.

I have experience in a variety of programs including Adobe Flash, Illustrator, Photoshop, Autodesk Maya & 3D Studio Max and Unity. For more details on my professional background please contact me for a copy of my CV.

Outside of work I have a passion for video games of all kinds, enjoy animation & film, read assorted comic books and collect vinyl 'art toys'. I have a keen interest in the natural world and enjoy good old-fashioned myths and monsters. All of which I feel have had a key influence on my work.

To view my work please visit the Showreel and Portfolio sections of my site.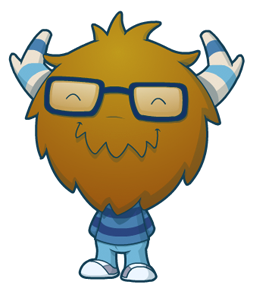 Above: artist impression
of the Okkle

Lv: 26 HP: 4264
Attack: 203 Defense: 164
Speed: 220 Agility: 193