I'm a UK based artist, animator, games designer and illustrator specialising in character design and creature design. Currently based in Birmingham, West Midlands I have over 5 years experience in the industry.

Professionally I have predominatly been working in games design. Expanding my experience working in app production, educational media, virtual worlds, social media and advertising campaigns aimed at a variety of audiences young and old.
These projects have allowed me the invaluable experience of working closely with a variety of other departments such as packing and marketing, editorial content producers, community management teams, product development and development teams as well as working alongside other designers.
I have experience in Adobe Flash, Illustrator, Dreamweaver, Photoshop, After Effects, Premiere, Autodesk's Maya and 3D Studio Max.

With a passion for video games, animation, cinema and comic books I take influence from all of these as well as my love and interest for nature, wildlife and good old fashioned myths and monsters. I try to reflect these influences in my personal work and feel they have all had a strong and positive affect on my work over the years.

To see a selection of my personal work then please head over to the 'Works' section. If you wish to know more of my professional work and background with examples, please visit the 'Portfolio/CV' section or get in touch.

Thanks,
- Olly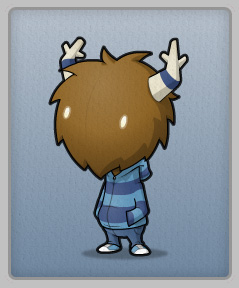 Origin: West Midlands, UK

Lv: 26 HP: 4264
Attack: 203 Defense: 164
Speed: 220 Agility: 193

Special Move: Confuse Ray